Straight from South America
What Makes Chilean Wine Special
Chile is one of the most important wine-producing countries in South America. It is known as the paradise of wine production, due mainly to its globally unique geographic features, which makes Chile an exceptional region unlike any other place in the world, as it is a country that extends along the ocean coastline.
Chile's location between a desert and glaciers has favored the creation of some very special wines. The history of Chilean wine dates back to the 16th Century, when the Spanish conquistadors introduced wine grapes into the New World.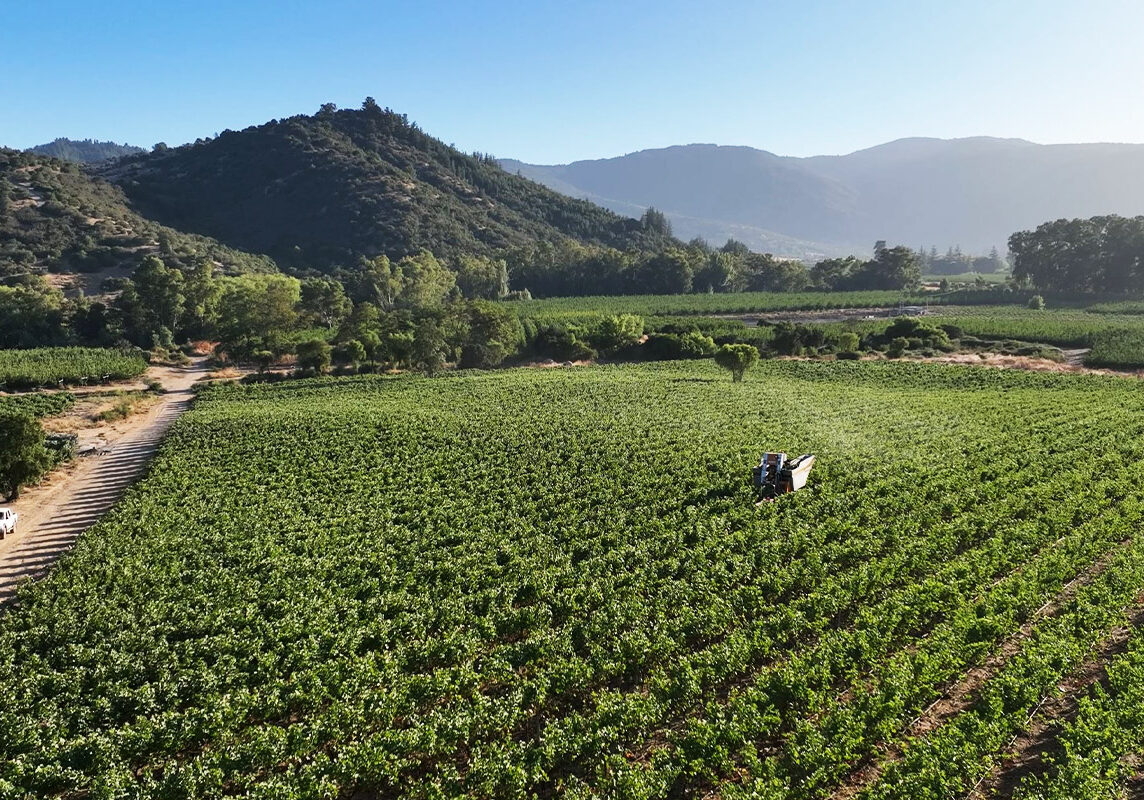 Home of the Best Wine Grapes in the World
About the Curicó Valley
The Curicó Valley is arguably the most important region with regards to paving the way for the rest of Chile's expansion into growing wine. The wines from this region are exported all over the world, including England, Canada, United States, Germany, Sweden, France, Denmark, Belgium, Netherlands, Ireland, Spain, Japan, Mexico and Brazil. The quality of its wines, its local cuisine, history, and culture make the Curicó Valley a unique place to visit, especially for wine lovers.
Located in the Maule region in Chile, Curicó Valley is one of the most important valleys for the production of quality wines in the country. The climate and soil conditions are ideal for the cultivation of different grape varietals, which create abundant diversity in the wines produced in the area.
The climate is characterized as Mediterranean, with hot, dry summers and mild, humid winters. These conditions allow for a slow and complete maturation of the grapes, which provides greater complexity and concentration of flavors in the wines. In addition, the cool breezes that come from the coast in the afternoons help cool the vines and maintain the acidity in the grapes—an important factor in the quality of the wines.
The soil is of alluvial origin, formed by sediment deposits brought by the rivers of the area. This gives the land a great mineral wealth, which translates into wines with great expression and complexity of flavors. The soil also has great permeability, which allows the roots of the vines to grow deeply and seek the necessary nutrients for the proper development of the plant.
Various grape varietals are grown in the Curicó Valley, among which Cabernet Sauvignon, Merlot, Syrah, Carménère, and Sauvignon Blanc stand out. Each of these varieties adapts differently to the climate and the soil in the area, resulting in a wide range of wines with different characteristics and flavor profiles.